− Season 4 −
Vikings
A World Revealed
Client | History Channel
Agency | Jam3
Role | Design Direction
When you have a badass epic drama with fans from all over the world (some whom are tattooing character's faces on their bodies), 'value' becomes an important word when creating an interactive experience. For Vikings' fourth season, our goal was to re-engage the awesome fans with the show.
An interactive backstage pass to the world of Vikings.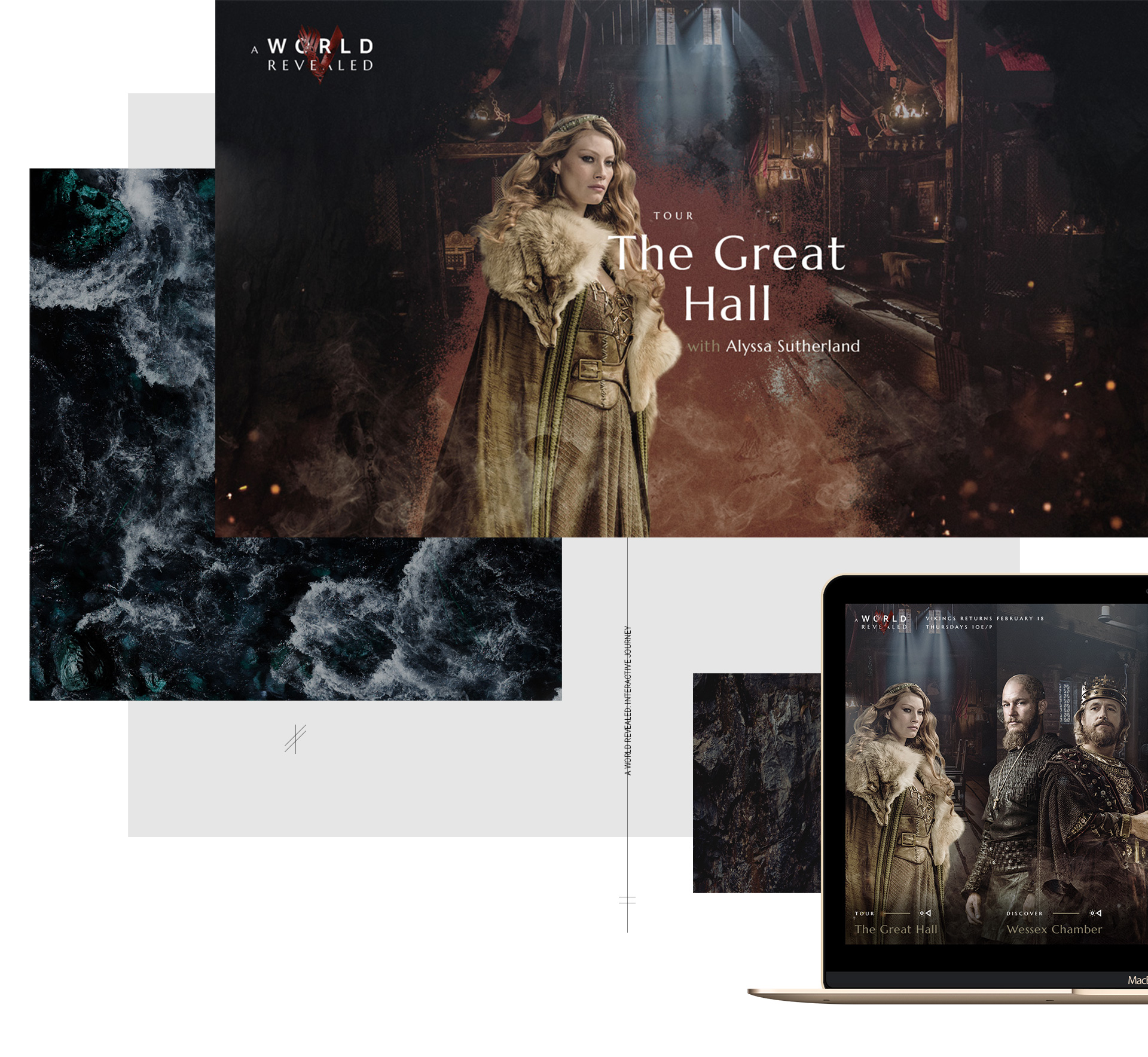 Runes inspired interface.
To create a true Vikings aesthetic,
we fused the raw and ancient world of the Vikings with modern UI and minimalistic design.
Layered content discovery.
− Capturing −
Ancient Texture
I wanted to mix online design with natural and structured world of not only the Vikings, but also a big film production.
Having the ability to photograph the actual set, gave me a chance to introduce physical texture to a digital experience.
Over 22 million viewers reached within the first month, locking in the 5th Season early.