− Branded −
Content + games
Over the years I always enjoyed projects that connect with the audience. Either for the entertainment industry or as a branded experience, I believe that added value and genuine insights play key role in user engagement.
Interactive entertainment that connects with people.
− Movie Premiere −
Thor : the dark world
Client | Marvel
Agency | WatsonDG
Role | Art Direction
Pitch comps I've prepared for the release of the new Thor movie. The main focus of the experience was to create a social platform with all the movie content snippets, while keeping the cinematic feel of Marvel Universe.
...
The ease of social sharing and conversation
plays a big role in modern movies campaign.
Tomorrowworld
− Live Event −
A capture of the TomorrowWorld live stream features over 30 WebGL visualisations. The event streamed live to millions offering a second screen connectivity & a MotoX personalization tools.
Client | Google | MotoX
Agency | Jam3
Role | Design Direction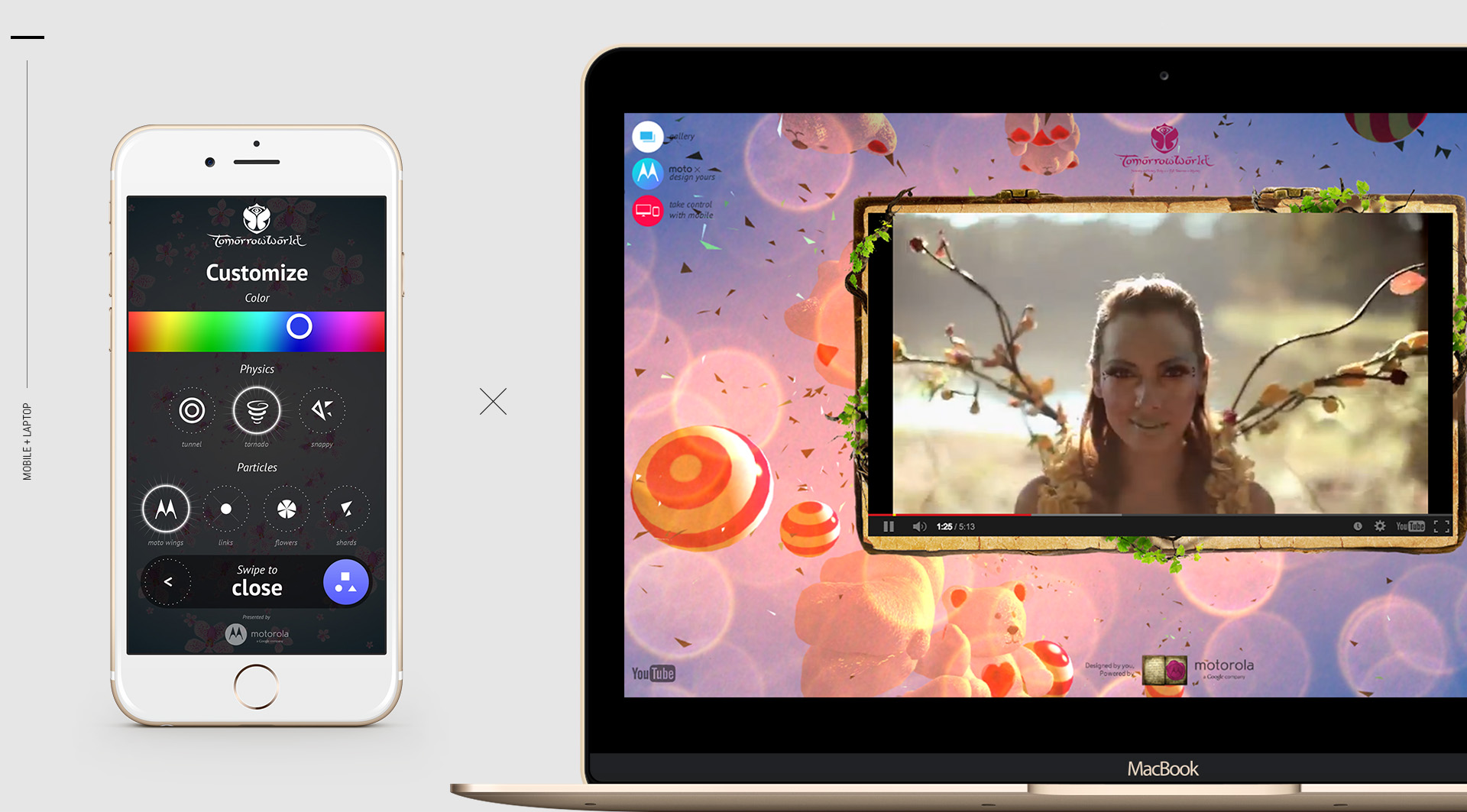 A live-streaming, visual feast that brought in over 2.45 million users over the 3 day festival.
− Promo −
INSIDE
Apocalyptic Game
Pitch comps
Agency | Jam3
Role | UX + Design Direction
Style frames and user journey design for AAA game promo. In this online experience user travels through a world of anarchy and danger, forced to make choices, that he will not always feel comfortable with.
− TV series −
Peaky Blinders
Interactive Storytelling
Stroll around Birmingham just after the World War I. Discover its shady neighbourhoods and corrupted alliances. In the end, it just might save your life. Interactive story to promote Peaky Blinders series on Canal+.
Client | Canal+
Agency | HAVAS Worldwide Warsaw
Role | Creative + Design Direction
We introduced the audience to the dark flavour
of the series and European style of TV drama.
− SuperBowl −
Adblitz '15
YouTube Channel
Client | YouTube
Agency | Jam3
Role | Creative + Design Direction
We all love SuperBowl ads, and YouTube publishes them as they air, giving all the ad fans chance to vote on their favourites. Our challenge for 2015 was to encourage voting through interactive and very sport like visual.
Over 4 million users in the first 72hrs.